Tuesday, November 23, 2010
Monday, November 22, 2010
Finally got a chance to clean out the refrigerator. It's a fairly simple process but it takes a lot of time so I had to enlist my husband to help me.
Here are a few tips to efficiently clean a refrigerator...
1. Empty out your fridge contents before you start cleaning.
2. Remove all the shelves and drawers so you can hand wash them in the sink.
3. Give a good scrubbing to the inside walls of your fridge. You can use baking soda and water or vinegar and water. I prefer to use less toxic cleaning agents, don't want my food to smell like bleach or chemicals.
4. Be merciless in throwing out things that need to be dumped. Better to waste food than to ruin your tummy.
5. Use a box of baking soda for odor-control.
6. Group like things together and frequently used items within easy reach.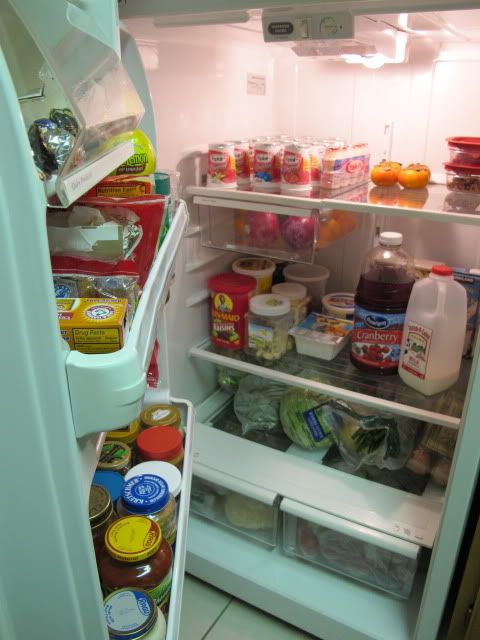 Now you've got a clean refrigerator you can be proud of even when unwanted nosy guests drop by :)
posted by Janelle at 5:36 PM 0 comments

::tags:: domestic diva, random scribbles
Friday, November 19, 2010
It's starting to feel like Christmas in our cozy home. We just put up the tree a few days ago, decided on rust, gold and metallic as our tree colors this year. Can't stop staring at our tree, it's so pretty :)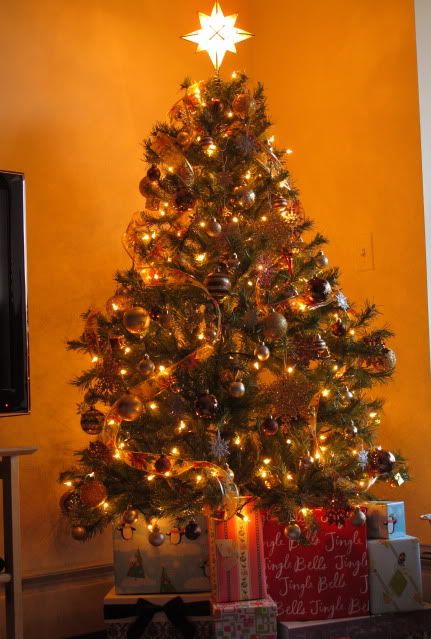 Got a capiz tree topper that's made in the Philippines...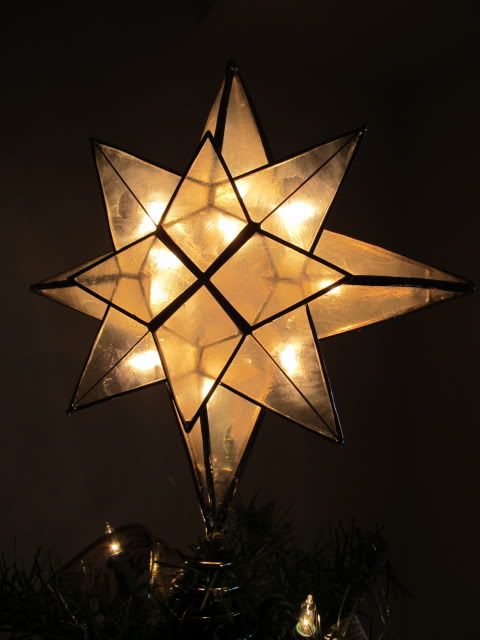 Cute boxes make me happy...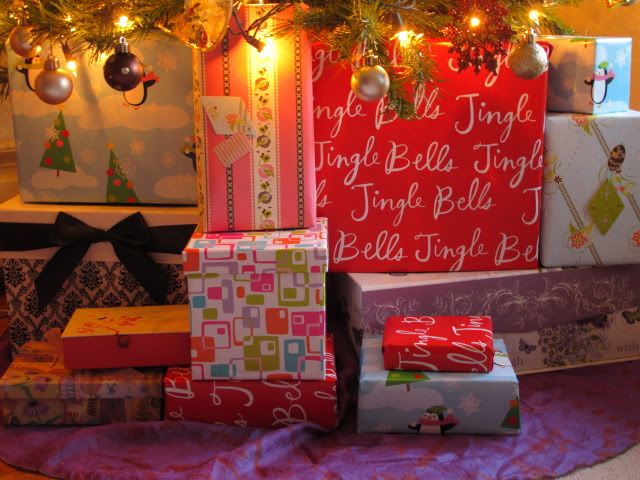 Looking forward to a wonderful holiday season!
posted by Janelle at 7:10 AM 0 comments

::tags:: domestic diva, trivial acquisitions