I've been quite busy today hemming tulle for a friend's wedding. It's been 10 years since I last had an interaction with a sewing machine but surprisingly, it wasn't all that hard to relearn.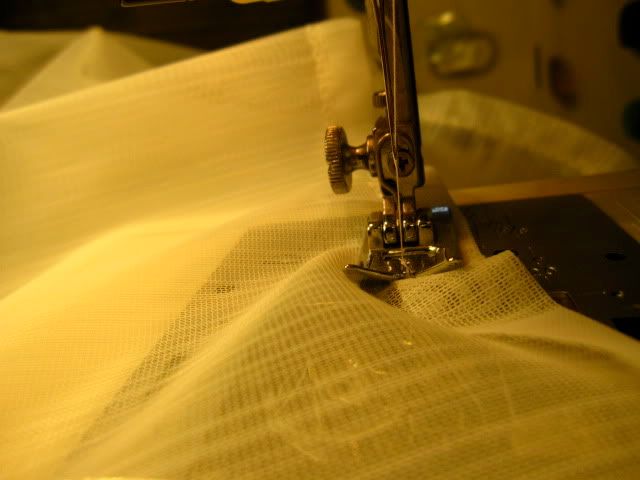 I took up Home Economics as a class in high school - actually, it was mandatory for everyone. I learned to sew by hand and also use the sewing machine a little bit. But skills that are not practiced are lost with time so I had to re-orient myself :) It's not so bad, really.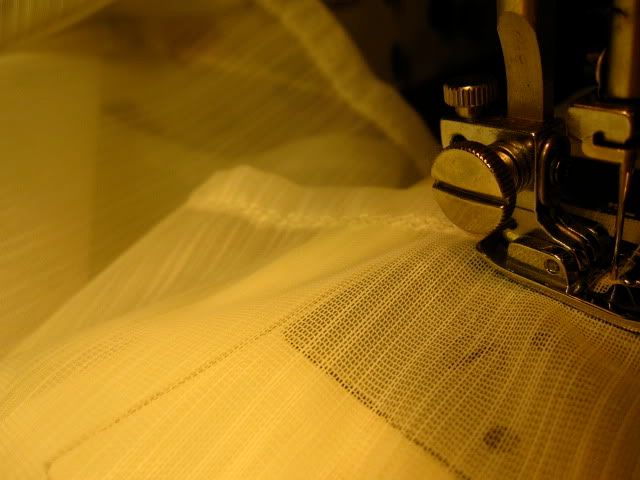 Sample of my hemming stitches...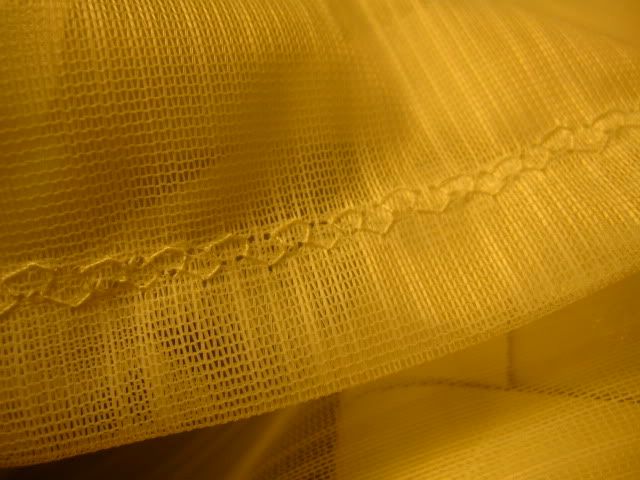 I can probably go ahead and make pillowcases and blankets now :)