So this is what I have been buying this week. Lotion, lotion, lotion. Hehe, my skin gets really dry during the cold months so I'm stocking up on these...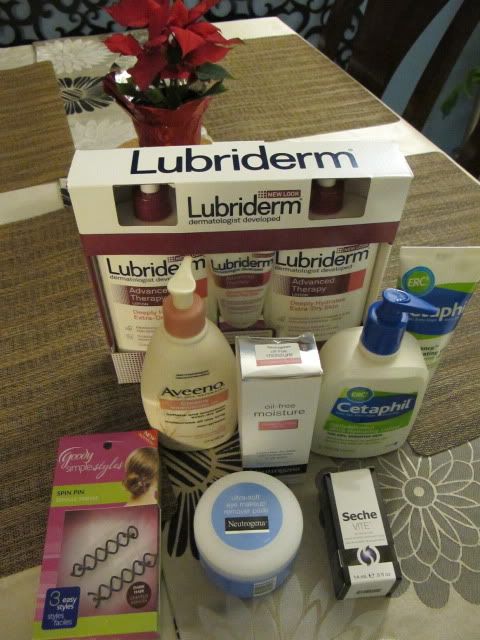 I got lotion from Lubriderm, Aveeno and Cetaphil - my favorite kind that is sort of hard to get and somewhat pricey. But I got these all on sale and believe it or not, we most likely will use this up in the next few months :) Also got Neutrogena moisturizer and makeup remover pads, Goody spin pins (I've heard so many good reviews about this I just had to try) and Seche Vite - everyone's favorite top coat.
I stock up on beauty/skin care products when they're on sale so I never run out of essential items like body wash, shampoo, toilet paper, etc. I'm also not really very picky so drug store brands are A-ok with me and I like it when I get a good deal.