Passed by The Body Shop after work because I wanted to try their face sprays coz my MAC fix + ran out and I thought I'd try something new. Instead of getting just one thing I ended up with a few more purchases... Good thing they were on sale :)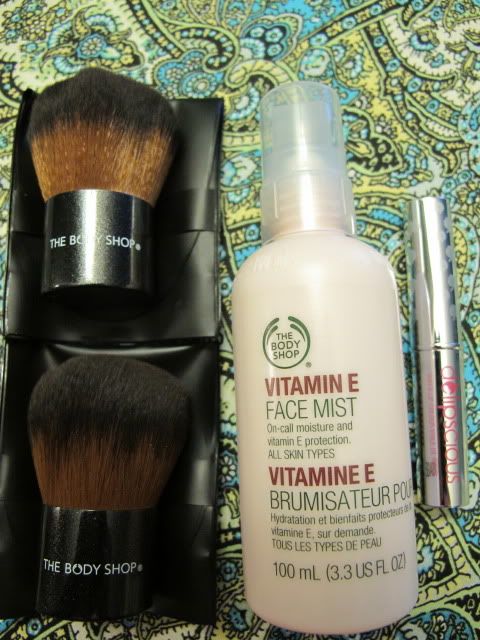 These brushes are so soft and perfect for traveling! I got two of them. I really like that they don't shed, they're very dense and pick up a lot of product. I also love that it comes with its own travel pouch.
Got another lip product...
And finally, what I really set out to buy originally. I like the faint rose smell, it's really light. Works as well as MAC fix + when used as a setting spray, in my opinion.