Can't believe it's already been a year since we got married. I'm so blessed to have a wonderful husband. Now, allow me to relive a little of our special day...
Dress is from David's Bridal (actually featured on the cover of Bridal Guide magazine May/June 2010 issue), his tux is from Men's Warehouse.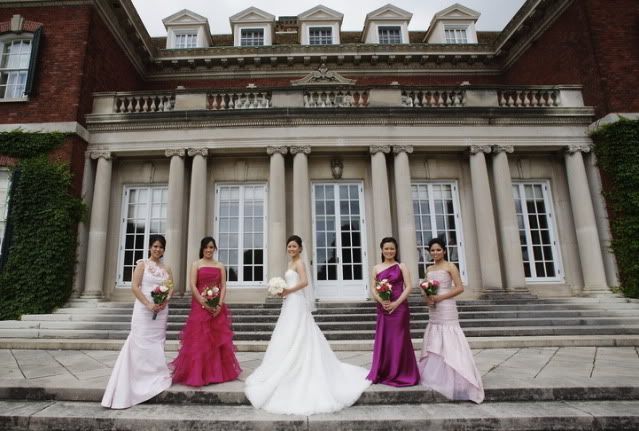 Me and my bridesmaids. I just let them wear whatever they wanted as long as it was long and did not show any cleavage.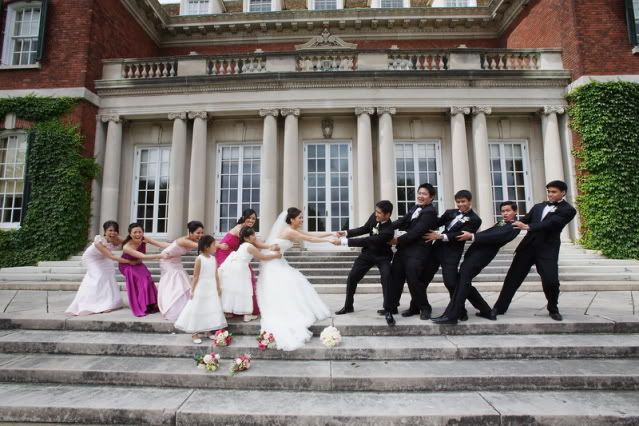 A fun moment with our wedding party (I don't remember where the bible bearer was at this time).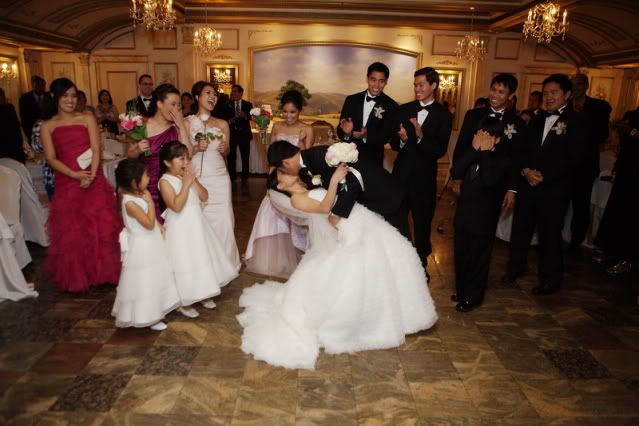 Reception kiss. I love this pic because of the kid's expressions, so cute! Looking forward to spending many, many happy years with you, babe!