Thanks to
utotmopink
for inspiring me to join 
PhotoHunt
. It's quite fun, I'll try my best to do a post every week. Here's my contribution...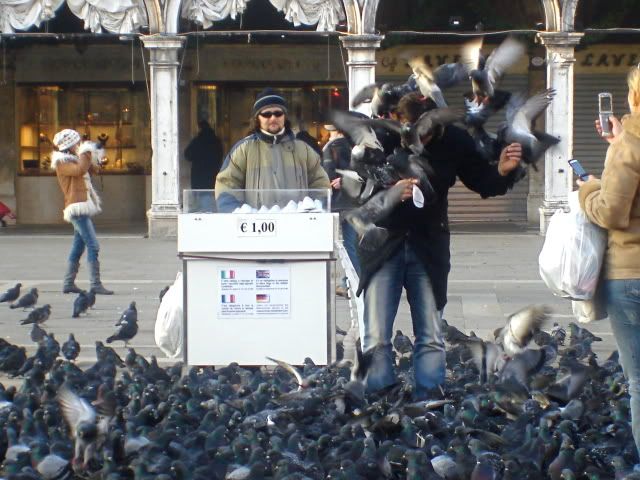 I was browsing my archives for an appropriate photo for this week's topic -
protect[ion]
- when I came across this one that I took in Piazza San Marco, Venice a couple of years ago.* I nicknamed it "Attack of the Birds." 
So the touristy thing to do it buy a bag of seed and throw it in the air for the birds. But instead this stupid sucker had the bright idea to throw the seed on himself hence the murderous horde of hungry pigeons attacking him. Totally his fault but entertaining to watch nonetheless. The poor guy is trying to protect himself from getting mauled by birds while his girlfriend is laughing and taking a souvenir cellphone pic of his stupidness.
*Note: A ban was imposed last year and it is now illegal to feed pigeons in St Mark's Square. The vendors who lost their jobs are not very happy about it since bird feeding has been a tradition and a tourist attraction for centuries. But on the other hand, I am happy coz next time I'm in Venice I won't have to dodge pigeon poop as much!