Thought I'd just share a few things I use on a daily basis, coz I also like reading about what other ladies use to get ready... I don't really use a lot of eye makeup or heavy makeup everyday but if I do then I usually use Almay makeup remover pads and Ponds cold cream. They're both very effective at removing makeup without me having to scrub it off my face.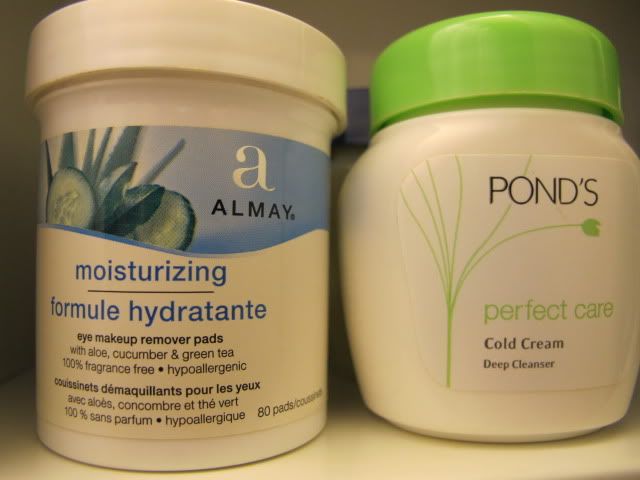 After I remove my makeup that's when I usually take a shower. I follow up with
Purpose cleanser
for my face to get rid of the greasy feeling from the makeup remover and get that squeaky clean feeling. Using
Dove body wash
right now but that usually varies, depending on what's available. We don't use bar soap at all, just a personal preference. I'm using
Tigi Bed Head shampoo and conditioner
till I use it up, which will be a long time. Sometimes when I get extra flakey I use my husband's
Head & Shoulders
.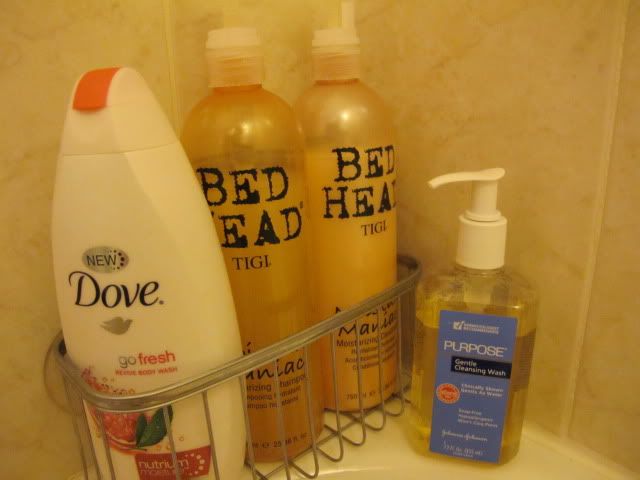 I have pretty low maintenance hair too so I don't use any hair products on a daily basis other than shampoo and conditioner. I also use
St Ives apricot scrub
occasionally when my face feels a little rough. Of course, everyone needs to wear deodorant so we don't offend others :) I'm using
Dove invisible solid
right now. I got these in bulk so I have maybe 4 more sticks to finish before I get to switch. The only thing I don't like about this is if I'm not careful and I'm wearing black, it sometimes gets on my clothes when I put them on. Oh well... I use
Cetaphil DailyAdvance lotion
for my face AND body. I know! I'm so glad this does double duty for me. I know a lot of women use something entirely different for their face - usually something with some SPF or anti-aging thing. But this is really what works for me and I'm not about to change it to some fancy cream, this moisturizes very well without that greasy feeling. I love Cetaphil, enough said!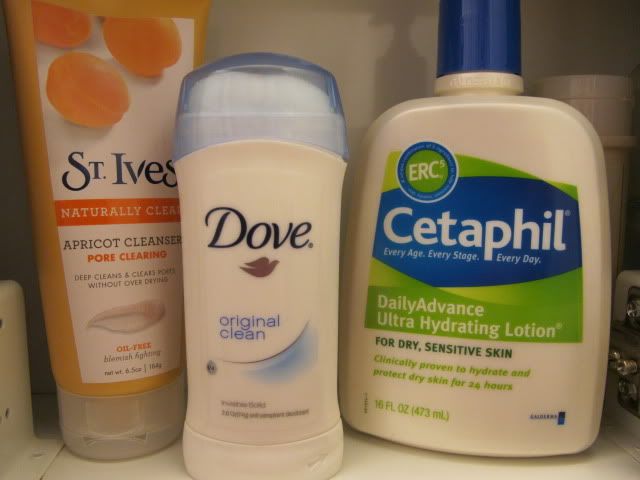 I don't like heavy scents, I'd rather reapply than get overwhelmed with a perfume so these are pretty much my favorite right now,
Burberry Sheer
and
Gap Dream
. I have other perfumes/EDTs but they don't get used as often as these two, you can tell because they're half-empty already.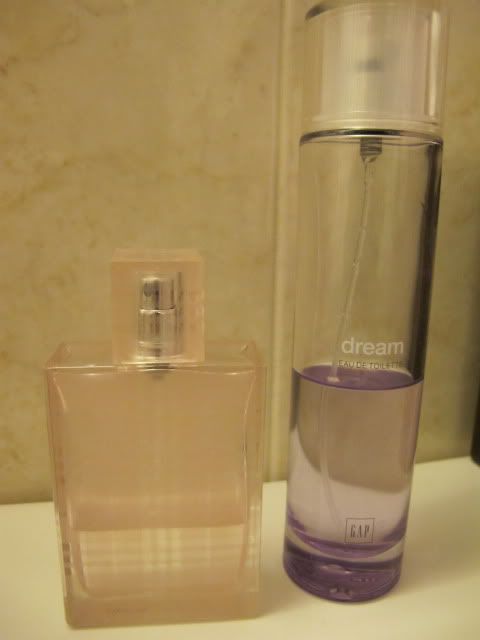 So that's it! My very simple and basic daily routine.