I haven't had time to update my blog in a while because we moved to a bigger place and I've been busy with so many things. Anyway, I'm feeling a little sentimental even though I don't miss our old place that much, just wanted to remember it...
We used to live in this tiny one-bedroom apartment that we called home for 2 years. Very convenient location but we also had to sacrifice some things like ease of parking and the noise level. Anyway, this was the living area with a balcony overlooking New York City.
Continuing with out apartment tour... We painted our living room walls a light green color (we used Benjamin Moore paint all over our very colorful apartment). We got 14 small Malma mirrors from Ikea and just hung them over the couch to cover the blank wall. The beige sofa we got from Raymour & Flannigan. You could also spot our surround sound speakers which were a real eyesore for me but it was great sitting here watching movies...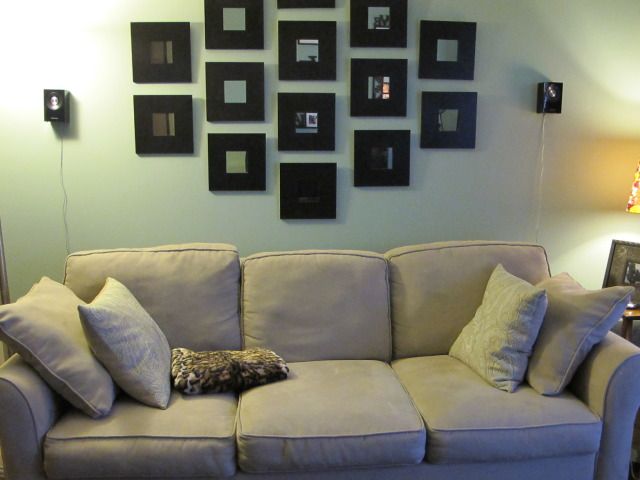 This corner was quite useless - just an old side table from my parent's house, a lamp from Ikea, our wedding album and some other stuff.
I love this wall hanging I got from Bed, Bath & Beyond. We had a nice time one weekend assembling our wedding pictures in it and arranging everything. It says 'LIVE, LOVE, LAUGH'. My husband's recording gear and guitar are in the corner coz we didn't have anywhere else to put it. Our small entertainment center - Samsung screen and home entertainment system, Wii, and magic mike that we hardly ever use but because we're Filipino, you've gotta have one :) I just put a tray on top of an ottoman so we could put more stuff on top of it like scented candles, a plant, and a mirrored box to hold our wires and chargers.
I miss our tiny kitchen. It was small but very efficient. Got the decal on the wall from Target.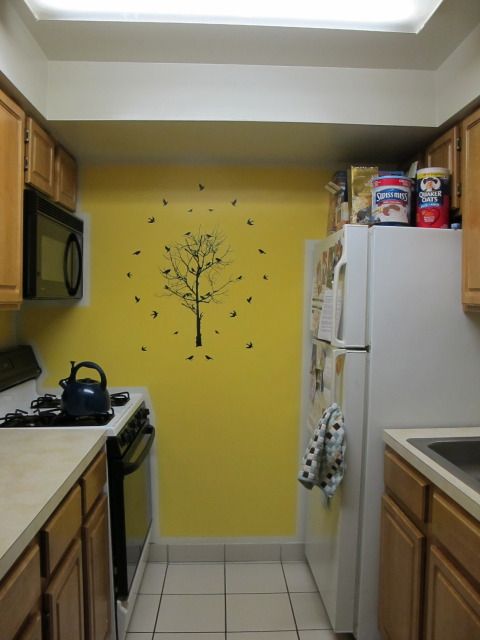 I'm glad we have a bigger sink and a nicer faucet now but I miss having a dishwasher. I have to wash dishes by hand again... I love those blue Scotch Brite sponges, those are my favorite, I stock up on them when they're on sale :) I also can't live without my trusty Brita filter for the best tasting water on earth.
On our other kitchen counter - rice cooker, bread toaster, my set of awesome Cutco knives, cooking utensils, a jar for storing oil that we're planning to reuse, bread, scented candle, some magazines for recycling. Standard kitchen stuff.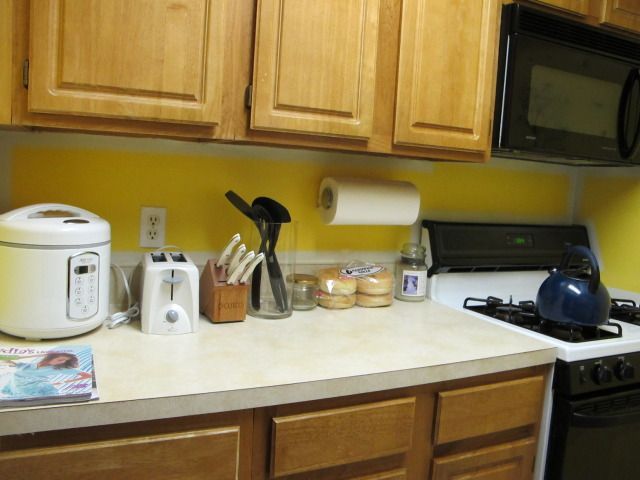 Love our dining area, got the wall hangings from The Container Store. The black looks striking against the light blue walls. We chose dark furniture for our first apartment, it's just easier to maintain. The dining set is also from Raymour & Flannigan.
My favorite room - the bathroom. It's bigger than most because it's disabled-accessible. The tabo is an eyesore, I know, but they're not big on bidets here in the States. I was going to put a little storage system on the wall above the toilet but just never gotten around to it.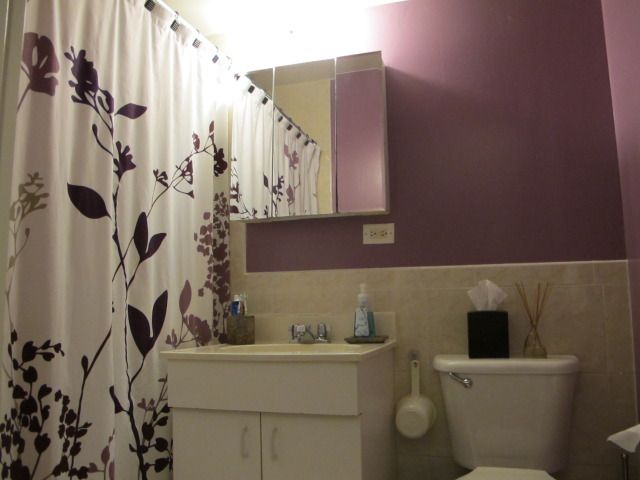 Got this decal from Target also. Really miss my pink bathroom...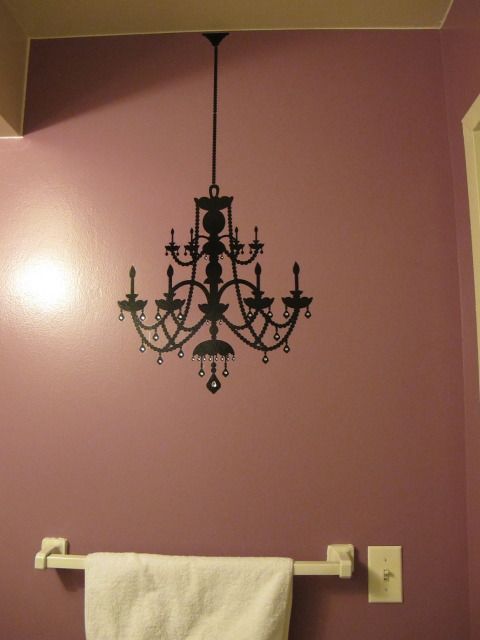 This was my vanity area, I had a love-hate relationship with it because I loved that everything was accessible but also hated how everything was in full view.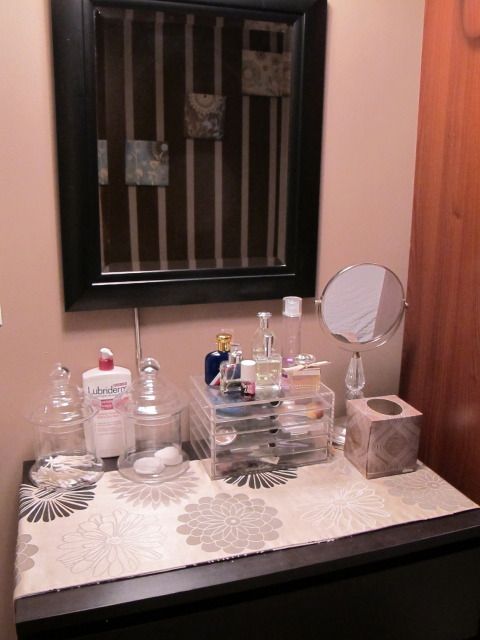 We had a pretty dark bedroom, lots of heavy curtains that blocked light and noise from the outside. We got the popular Malm bed frame from Ikea, I know of at lease 2 other people who have the same bed :) Sheets are DKNY and Ikea.
So that concludes our apartment tour. Will do one of our new place when we're done fixing it up.